Shopping Basket
Your Basket is Empty
There was an error with PayPal
Click here to try again
Thank you for your business!
You should receive an order confirmation from Paypal shortly.
Exit Shopping Basket
Dr. Brenetia Ad​ams-Robinson

​Transformational Life Strategist / Author
"Ushering Transformation for Joy-Filled Living!"
| | |
| --- | --- |
| Posted on 26 December, 2020 at 21:15 | |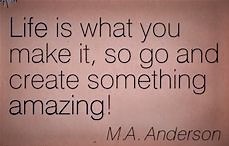 Happy Holidays Everyone! Now that Christmas Day has past and the Christmas season is winding down, it's time to beginning thinking about what you want for 2021. As you plan for the New Year, I want to encourage you to monitor your thoughts about 2020. How you think about what happened in 2020 will shape how you plan for 2021. So, I challenge you to begin planning for 2021 by celebrating you and all that occurred in 2020, great, good, and even the not so good. Unless you have just given up on life and dreams, you did not fail at anything in 2020…you grew and became a better you!
I know some of you are chastising yourself for what you didn't do; beating yourself up for decisions you made that in hindsight were 'bad' for you, your family, or your future. But I want you to rethink that train of thought. You may have made some unwise decisions. But did you learn something that can propel you to your next level? You may have connected to a person or persons that cause you some pain or distress. But do you have more insight into who you need to connect to in your life? You may have not taken advantage of opportunities because fear kept you stuck in neutral or frozen in place. But do you now realize that to allow fear to keep you stuck or frozen into inactivity only undermines your ability to move into your destiny or achieve your greatness?
If you learned or grew from any of the limitations, hinderances, setbacks, or even lack of action on your part, you DID NOT fail. Think of every obstacle, perceived unwise decision, failed relationship, family upset or trauma, seemingly reckless action, or hasty financial setback as a step on the ladder called your destiny (Romans 5:3-5). This past year has brought some tremendous hardships for each of us. Some have suffered job losses, financial difficulties, health struggles, deferred dreams, lost opportunities, family discord or trauma, or even death of loved ones. Some of the chaos and challenges that have attacked this year have been devastating to say the least. But I want to fervently encourage you to not to let the setbacks of 2020 shape the amazing possibilities of your 2021. The trials we face are meant to ensure a strong foundation for the amazing future that God has for us (Jeremiah 29:11).
If you dwell on what you did not accomplish in 2020, it will undermine your capacity to achieve your greatness. Look at what did or did not happen or go well in 2020 as fuel to energize and push you into something greater in 2021. Don't think in terms of failures. View every effort that did not go as you hoped it would as lessons that ushered you closer to your ultimate path of success. Stop applying negative words to the invaluable, irreplaceable entity that is YOU. You are not a failure; you are not a mistake; you are not unworthy. You are fearfully and wonderfully made (Psalm 139:14). You are God's one of a kind creation, His Masterpiece (Ephesians 2:10). To Him, you are more precious than jewels (Proverbs 31:10). Nothing that has happened in the past can separate you from the love and abundant promises of God (Romans 8:31).  You just have to believe what God says about you, and walk into all He has for you...without fear, without hesitation, without doubt, without embracing the concept of what the world says about you rather than what God has promised.
No matter what has happened to you or what has come against you this year, if you are reading this, you are blessed! YOU ARE STILL HERE! If you are still here, that means God has blessed you with another opportunity to make your tomorrow better than yesterday. If you continue to see yourself through the lens of the world, the enemy will succeed in making you feel like a failure. Don't give him that much power.  He ain't worth it!  Stop seeing through the negative lens of failure or what you didn't do. Keep your mental focus on the positives and realize how amazing your 2021 can be. The key to your abundant overflow in 2021 is entirely up to you! Seek God's wisdom for His purpose for you (Ephesians 1:11), silence the negativity of your mind (Philippians 4:8-9), and see your destiny through God's promise revealed (Proverbs 20:24).
Next week we will begin a series to outline proven success strategies for goal achievement to make your dreams your reality.  Continue to enjoy the remainder of this amazing year of growth. Let 2020 propel you into a phenomenal 2021! Chat with you soon:)!
Categories: Pursuing Purpose, Personal Growth, Authentic Living
/