Shopping Basket
Your Basket is Empty
There was an error with PayPal
Click here to try again
Thank you for your business!
You should receive an order confirmation from Paypal shortly.
Exit Shopping Basket
Dr. Brenetia Ad​ams-Robinson

​Transformational Life Strategist / Author
"Ushering Transformation for Joy-Filled Living!"
Dr. Bre's Blog focuses on topics related to destiny living, pursuing purpose, living in peace, finding one's path to success, and living an authentic life -  personally and professionally.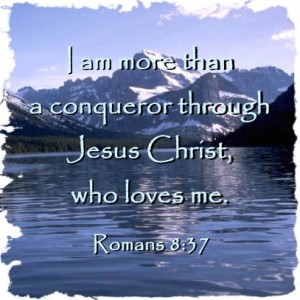 What is God calling you to do in this wonderful New Year? What does He want to release through you to the world for the good of the kingdom in 2021? What has He been cultivating in you, that it is time to give birth to?
To prepare for that next level, you must position with the right focus and mindset in order to see it manifest. Below are essential strategies to ensure you conquer your 2021!
Look back on your past with the right vision. Looking back on yesterday with a woe-is-me mindset, will undermine you moving forward. Learn and grow from every issue, setback, disappointment, trauma, or ordeal you went through in 2020, in order to position to conquer 2021. Zechariah 1:4
Let nothing shake your peace. Nothing and no one is worth your peace. Take up permanent residence at the corner of "Peace Lane" & "Don't Even Go There Boulevard"; and let everyone know that you steadfastly refuse to move. Philippians 4:6-13
Don't let your physical space limit your mental potential. We may have been shut-in in 2020, and may be shut-in a bit more in 2021. However, you don't have to be shut-in mentally. You must push your mind and spirit past how you feel or what you see to boldly step out on revelation (see it in the spirit) and declaration (say it with authority. Psalm 119:96
Believe you can have what God says. You are a vessel chosen by God with amazing promises on your life. Believe in yourself enough to claim every promise as His vessel. Whatever you desire, He is ready to provide. Mark 11:24
Remember that with God all things are possible. It is generally not failure that we fear, but overwhelming success. The greater the success, the greater the responsibility to do what God says. However, you cannot let the fear of greatness keep you from your promise. Push past the negativity and fear to boldly pursue your impossible. Know that your "impossible great" is God's easy. Matthew 19:26
Know that you are never alone on your destiny journey. Your journey to your next level will sometimes get lonely. However, you must know that not only has God gone ahead of you and prepared the way, He is also with you and has your back. Now all you need to do is be brave and step. Deuteronomy 31:6-8
Release your wilderness mentality. After the Israelites left Egypt, they engaged in 21 major rebellious events while in the wilderness prior to entering Canaan. Although they wanted the promise of what was ahead, they allowed doubt, fear, and disbelief to separate them from God's promises. As you embark on 2021, don't bring your wilderness mindset with you. It will invariably position you for failure.
Believe in your capacity to achieve what you desire. The spiritual significance of the number 2 is union or coming together, while number 1 represents primacy or preeminence. Together, number 21 is a representation of a season when you can connect to your position of prominence in the body of Christ…connect to your purpose. However, if you don't believe you are worthy of the greatness of that position, you will never see it manifest in your life. 2 Thessalonians 1:11
Realize that you are in a season to begin anew. As you lived through the things of the past, what you learned has made you stronger and more powerful than you can ever imagine. Now you just have to take your position in your new season to soar with authority. Isaiah 40:31
Don't continue to abide with the unwise. In your position of strength, you must make wiser decisions now more than you ever before in your past. Realize what did not work, STOP doing it! If someone has not enhanced your spiritual development and destiny journey, disconnect from them; then step into your new. If you can't change how you make decision, you will never change your life. 2 Peter 3:17
Challenge yourself to change. Science tells us it takes 21 days to change behavior and launch a new habit or way of operating. If you want your new, you have to be bold enough let go of the old and step into the unknown. Assess what needs to change to make your desires happen. Now start your personal 21 Day-Challenge of Change…make it happen! Romans 8:31–32
Allow yourself to be used by the God who made you. II Peter 1:20-21 says "Above all, you must realize that no prophecy in Scripture ever came from the prophet's own understanding of things. Those prophets were moved by the leading of Holy Spirit, and they spoke from God." Invite God to use you according to His will, not your own. Watch Greatness manifest.
Know what you want…and stand on it. In Matthew 20:21, Jesus asked a simple question, "What is it you want?", . He asked with the expectation that the individual would give a heartfelt, honest response. Think about what you want in this glorious thing called life, and boldly go before the throne of God with your request.
Expect the enemy to attack. His job is to steal, kill, and destroy. So, don't be surprised when the attacks come against your greatness and your promise. When he seeks to undermine what God has promised you, remind him with authority who you are, and stand strong. The enemy cannot take what God has for you…unless you give it up willingly. John 10:10
  Welcome to 2021! It's yours to command. Are you ready???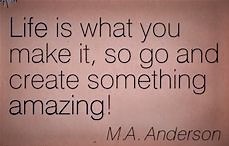 Happy Holidays Everyone! Now that Christmas Day has past and the Christmas season is winding down, it's time to beginning thinking about what you want for 2021. As you plan for the New Year, I want to encourage you to monitor your thoughts about 2020. How you think about what happened in 2020 will shape how you plan for 2021. So, I challenge you to begin planning for 2021 by celebrating you and all that occurred in 2020, great, good, and even the not so good. Unless you have just given up on life and dreams, you did not fail at anything in 2020…you grew and became a better you!
I know some of you are chastising yourself for what you didn't do; beating yourself up for decisions you made that in hindsight were 'bad' for you, your family, or your future. But I want you to rethink that train of thought. You may have made some unwise decisions. But did you learn something that can propel you to your next level? You may have connected to a person or persons that cause you some pain or distress. But do you have more insight into who you need to connect to in your life? You may have not taken advantage of opportunities because fear kept you stuck in neutral or frozen in place. But do you now realize that to allow fear to keep you stuck or frozen into inactivity only undermines your ability to move into your destiny or achieve your greatness?
If you learned or grew from any of the limitations, hinderances, setbacks, or even lack of action on your part, you DID NOT fail. Think of every obstacle, perceived unwise decision, failed relationship, family upset or trauma, seemingly reckless action, or hasty financial setback as a step on the ladder called your destiny (Romans 5:3-5). This past year has brought some tremendous hardships for each of us. Some have suffered job losses, financial difficulties, health struggles, deferred dreams, lost opportunities, family discord or trauma, or even death of loved ones. Some of the chaos and challenges that have attacked this year have been devastating to say the least. But I want to fervently encourage you to not to let the setbacks of 2020 shape the amazing possibilities of your 2021. The trials we face are meant to ensure a strong foundation for the amazing future that God has for us (Jeremiah 29:11).
If you dwell on what you did not accomplish in 2020, it will undermine your capacity to achieve your greatness. Look at what did or did not happen or go well in 2020 as fuel to energize and push you into something greater in 2021. Don't think in terms of failures. View every effort that did not go as you hoped it would as lessons that ushered you closer to your ultimate path of success. Stop applying negative words to the invaluable, irreplaceable entity that is YOU. You are not a failure; you are not a mistake; you are not unworthy. You are fearfully and wonderfully made (Psalm 139:14). You are God's one of a kind creation, His Masterpiece (Ephesians 2:10). To Him, you are more precious than jewels (Proverbs 31:10). Nothing that has happened in the past can separate you from the love and abundant promises of God (Romans 8:31).  You just have to believe what God says about you, and walk into all He has for you...without fear, without hesitation, without doubt, without embracing the concept of what the world says about you rather than what God has promised.
No matter what has happened to you or what has come against you this year, if you are reading this, you are blessed! YOU ARE STILL HERE! If you are still here, that means God has blessed you with another opportunity to make your tomorrow better than yesterday. If you continue to see yourself through the lens of the world, the enemy will succeed in making you feel like a failure. Don't give him that much power.  He ain't worth it!  Stop seeing through the negative lens of failure or what you didn't do. Keep your mental focus on the positives and realize how amazing your 2021 can be. The key to your abundant overflow in 2021 is entirely up to you! Seek God's wisdom for His purpose for you (Ephesians 1:11), silence the negativity of your mind (Philippians 4:8-9), and see your destiny through God's promise revealed (Proverbs 20:24).
Next week we will begin a series to outline proven success strategies for goal achievement to make your dreams your reality.  Continue to enjoy the remainder of this amazing year of growth. Let 2020 propel you into a phenomenal 2021! Chat with you soon:)!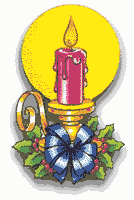 Can you believe it…we are 5 days from the most wonderful day of the year in the most unusual year many of us have ever experienced! I don't know about you, but even in this pandemic, I am truly enjoying this season. But I have always been a Christmasholic; so, I refuse to let anything upset my Christmas Spirit!:)
In my last Christmas 2020 blog, I wanted to provide a few suggestions related to keeping your Christmas traditions alive and popping. Christmas traditions really do enhance the joy of the season. So in this season, what traditions will you stand firm on to ensure that you and your family still celebrate Christ and His amazing birth with excitement? I asked that questions to the phenomenal women in my ministry's Woman2Woman Christmas Fellowship on Saturday, and had some wonderful ideas…traditions that they refuse to give up, but will do in safety, during this different season.
Your Children Will See Christmas Through Your Eyes. Remember that your kids are going to see Christmas how you see Christmas. If you dwell on what you don't have or make the gifts received the biggest part of the season, you will see greed and selfishness reflected in their eyes. If you take delight in the smallest of things during the season, you will see the beauty of the true spirit of Christmas looking at you throughout the season in their eyes.
Through traditions, family members find security in the fact that no matter what things change, there are things they can depend upon for joy and consistency. If your family does not have firm traditions or if you are looking for new ideas, read on. Each family has its own personality, its own characteristics, its own way of being. So, over these days coming into Christmas day, think about ideas that you can incorporate into your family dynamic.  As always, think outside the box.
The Christmas Story:  We have a few Christmas traditions that my grown kids won't even entertain us not doing each year.  One of our family's cherished traditions is something my ex-husband and I began when our kiddos were very young, my eldest is now 38. I love ceramics, and made a beautiful ceramic scene of the manger layout with each piece a separate figure, including Baby Jesus being separate from the manger. When we set up the manger, Baby Jesus is hidden out of site; the rest of the scene is laid out. As excited as the kids were, before one gift was opened on Christmas day, we read the Christmas story, Luke, chapter 2 (also found in Matthew). When the reader reads that the angel declares a Savior is born, Baby Jesus is taken from its hidden place and placed in the manger, and we sing a Christmas song. We let them know that the reason we give and receive gifts on Christmas day is in honor of the gift God gave unto us…Jesus Christ. Today, this tradition is so special to us as a family. My grandchildren, college age, now volunteer to read the story!
Here are a couple of other pandemic safe ideas:
Family Movie Night: Identify a night dedicated to watching Christmas or other inspirational, uplifting movies. For those in the home, make it cozy by having everyone get comfortable. Put on PJs, get your pillows and blankets, make popcorn, hot chocolate, etc. This simple family activity will be a special way to bond and have some Christmas fun. The great part about this tradition is that it does not have to end on Christmas Day. Make it your family activity night to keep the family in tune with each other all year long. You can even include family who are not under your roof during this time of sheltering in place by patching in to Zoom or other platform on the laptop, and chat back and forth with extended family and friends while watching the movie.  It will still be just as much fun to virtually fuss at the family member who won't shut up during the really good scenes:D.
Christmas Tour of the Town: During this season, you can only do this with those in the home with you, or a select few with whom you interact who you are sure are COVID free. Choose an evening to take a driving tour through an area of your town that has the most beautifully decorated neighborhoods. As lame as your teens will tell you this sounds, it's a wondrous thing to see the lights and displays at Christmas. It has a way of infusing everyone with a little Christmas magic, even when they don't know they want it. This is also a great time to talk, laugh, sing, and bond as a family.
Whatever your Christmas traditions have been, don't let the pandemic take the joy of that activity away from your family this coming week. It may take some shifting or changing some components to ensure safety of your family members, but you can maintain traditions to let your family know the joy of Christmas still reigns strong. Be it giving gifts to a needy family, feeding the hungry, taking 'pamper me' kits to an elder home, giving to the homeless, having a Christmas recipe cookoff with the family bakers, making homemade ornaments, or whatever unique activity that bonds your family…find a way to make the joy happen.
Be a representative of the Christ who died for you, and make giving more important than receiving. Make this season a season of love, joy, and celebration of His birth!  Although we know Jesus was not born during this month per se, this is the time we honor His birth and the amazing gift of love from the God we serve. Jesus is the Reason for the Season! Celebrate Him! 
Have a very, very Merry Christmas!!!
/